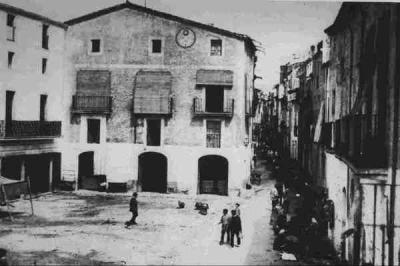 My Grandfather lived in Esparreguera in a big and old house.The floor of the house was made out of stones and they had a big yard where there was a garden.
In the house there was a bucket, a stove, a big candle, a fireplace, a radio, a broom and next to the house, there was well. In the house there wasn't a TV set, a computer, a vacuum cleaner, heating a washer and also there wasn't a microwave.
They travelled walking and by train but they didn't travel very often.
My Grandfather didn't go to primary school, only at secundary school and at the University because his mother was a teacher and she did classes to all her children.
By: Jana Rius Cabré